SolidWorks World 2012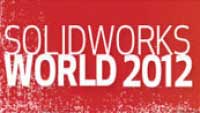 From to
SolidWorks World 2012 will be held February 12-15, 2012 at the San Diego Convention Center in San Diego, California, USA.
Datakit will be there !
So don't hesitate to come to SolidWorks World 2012 and meet us to have more informations about our SolidWorks plug-ins or our other CAD translators.
http://www.solidworks.com/sww/
>>>See all shows and exhibitions