Datakit teamed up with Coretech International to develop dedicated Trans-Xpert solutions for SolidWorks and WorkNC.
The new software was developed in response to requests made by the Japanese dealers Applicraft* and Datadesign** at the Trans-Xpert dealer seminar in December 2005, and has been embodied in integrated solutions for analysis, checking, correction and exportation for the two CAD/CAM software packages.
The two new products were launched simultaneously at the IVR show in Tokyo on both the dealers' booths and by SolidWorks Japan. On this threefold platform the software impressed users of SolidWorks and WorkNC who are particularly sensitive to model quality issues.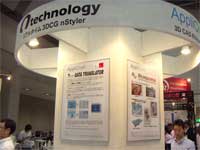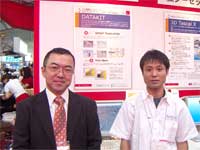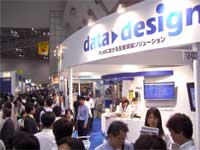 Frank Aboulker, Datakit's sales director, explains: "The visitors we met are looking for ways to streamline their data exchange and standardise machining conditions. They were really interested in Trans-Xpert and a reliable way to check data and make valuable corrections.
Representatives from major Japanese groups told us about the difficulties they encountered defining and applying common construction methods to all the entities involved in a project. Consequently they are particularly interested in any solution that would enable all users to have models that have been checked and repaired according to the same criteria."
In reality, it is often indispensable to correct inaccurate points, gaps, hanging edges and reversed topologies. Deleting unseen singularities, adjusting the number of poles, detecting and correcting discontinuities are often indispensable steps in producing a reliable model. Not to forget anomalies like tears, holes or slivers that cause problems at the machining stage.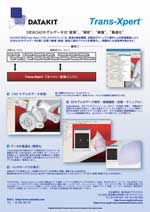 Frank Aboulker adds: "The people we talked to were naturally very sensitive to the time-saving issue, and ways to avoid rework. They also noted the impact that Trans-Xpert could have on relations between companies, customers and sub-contractors and all the other people who are involved in a project. In fact, anyone who has spent hours troubleshooting a model can imagine the sense of security that a solution like this can deliver".