Yes a plug-in is available that enables to read not only parts but also assemblies designed in Inventor V10, V11 and 2008.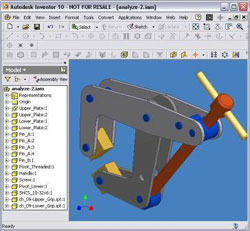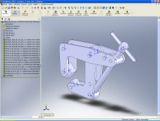 Does the plug-in operate from SolidWorks?
Yes it does. Users benefit from their usual environment
What kind of entities does it recover?
Our goal is to provide thousands of design offices using SolidWorks with an efficient, upgradable way of getting geometrical representations of Inventor assemblies and assembly trees.
Please refer to this URL on the Datakit WEB site for the SolidWorks to Inventor new plug-in solution:
https://datakit.com/en/fiche.php?prod_id=143 , INVENTOR 3D to SOLIDWORKS (Plug-in SolidWorks)
A stand-alone Inventor to IGES converter is also downloadable from Datakit's Web site in the CrossCad/STA range.