Students from Arnaut Daniel high school (Ribérac, France), are competing from today for the EducEco challenge: A competition which aims to design an innovative vehicle to travel as many kilometers as possible with minimum energy consumption.
Students supported by Datakit are competing with the "Rib'Car": The electric car they designed throughout their school year.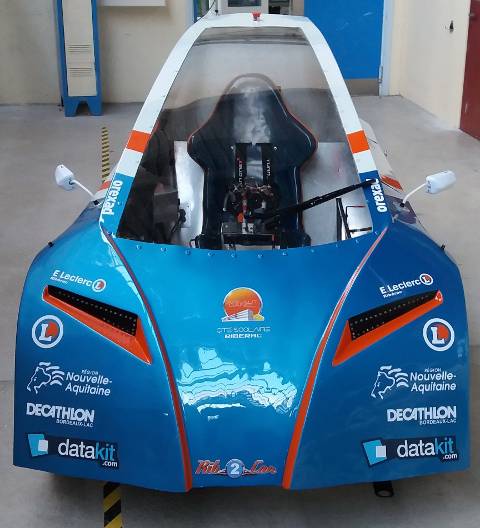 Rib'Car, the efficient vehicle designed by students of Arnaut Daniel high school, with the help of Datakit
Interested in the project, Datakit helped the students during the vehicle design phase. Indeed, they were working with SOLIDWORKS software, but needed files coming from CATIA V5, which SOLIWORKS was not able to read. They were thus able to benefit from Datakit expertise to convert their files with the CATIA V5 files import plug-in for SOLIDWORKS.
Today, Rib'Car is ready to go, and is able to reach a speed of 40 km/h while consuming a few dozen of Wh/km (against hundreds for a standard car)!
The students are ready to compete. They are in Valenciennes (France) from 2017 May 19th to 21st to try to get one of the awards for best performances and innovations.
Next step for the team: participate in the European competition "Shell Eco-marathon" in London. 
Follow the achievements of the Rib'Car's designers during the EducEco challenge by visiting their blog.