The latest version of VisualMILL 6.0, a manufacturing system that works with data from many CAD systems integrates SolidWorks data translator delivered by Datakit and allows VisualMILL 6.0 users to easily import SW's data as surfaces to machine the part. Other translators from Datakit are also available but not fully integrated.
Major enhancements of VisualMILL 6.0 include quick and easy functions to create toolpaths, multiple MOP sets, selection as machining regions of Curves and Flat Areas, Shop Documentation, availability of new Toolpath methods under 2 ½ and 3 axis, Cutting Tools & Machining Operations as well as 2 ½ axis and 3 axis Toolpaths have been improved.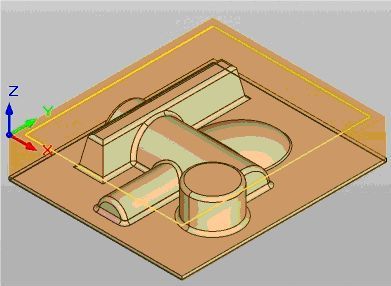 For more information, read: http://www.mecsoft.com/vm6/WhatsNewInVisualMill6.0.pdf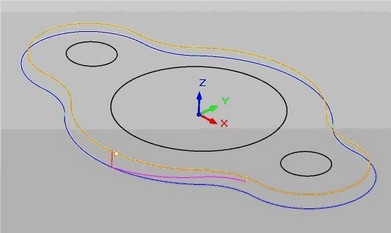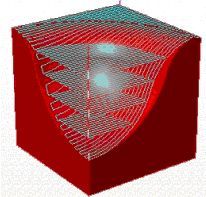 Mecsoft tested a few other translators but chose Datakit to replace his former solution to read Parasolid files. It aims to benefit from a more attractive solution regarding quality, performance and price. In addition, the company wished to focus on its core business and to give up its keeping up with the various releases of Solidworks.
Joe Anand, CEO of the company comments "working with a company such as Datakit, who is able to supply these translators at a reasonable cost and also have active and on-going development in maintaining these translators, made business and technical sense to us. It has freed us from investing the required resources in an area that is not our core competency. We have known Datakit through the Rhino developer network. Additionally many of the VisualMILL resellers in Europe are already reselling Datakit's translators as add-on modules to our manufacturing solution. As far the integration is concerned, we just to say that we are really satisfied. We had a prototype up and running in a matter of a couple of days."
From Datakit point of view, this cooperation concludes good and close relationships both companies have had since many years ago. As F Cadin added, "we regularly meet in the US or in Europe during design, manufacturing or prototyping events, but never got the opportunity to propose before our know-how. We are very satisfied to meet Mecsoft customers 'needs and are convinced we are just at the very beginning of a strong business we will build together.

More about Mecsoft and VisualMILL : http://www.mecsoft.com/