Kantemir is specialised in the fabrication of custom mold bases. The company has ISO 9001-2000 certification, does 70% of its business on the export market, essentially in the sectors of cosmetics, optical equipment, connectors for IT systems and medical equipment, and enjoys a growing reputation for satisfying a highly demanding customer base. Its molds address drastic constraints that can be dimensional (shape and positional tolerance) or geometrical (flatness criteria), and enable customers to achieve ambitious goals in precision, interchangeability, assembly and throughput.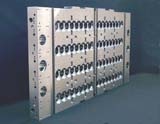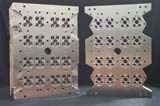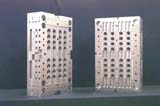 Kantemir has been focusing on 3D expertise as its development priority for several years now. As Hervé Leroy, quality manager, points out, "we take a global approach to 3D and this involves most of the production-related services: sales, estimates, process engineering, CAM, production control, and workshop automation. Our aim is to respond faster, achieve maximum reliability and, more generally, facilitate customer-supplier relations."
Many customers provide Kantemir with 3D models to which they sometimes add specifications and above all a fully-dimensioned 2D drawing file that is contractually binding for the execution of the production mold. Depending on the customer's CAD platform - generally UG, Catia V4 or V5, Pro-E, SolidWorks or SolidEdge - Kantemir looks for the best tool to read the files. When it receives the model it conducts a design review to detect any faults liable to generate machining or assembly problems or slow down the CAM work. After this upstream troubleshooting the company uses SoldWorks to optimise the 3D model. Possible modifications or improvements are validated and then submitted to the customer.
To go a step further in terms of efficiency and organisation, Kantemir has been looking at ways of developing a more formal method for more quickly and easily identifying dimensional and precision data. This is why it has been working with Datakit, its customers and SolidWorks to find a way for the SolidWorks software to accept a single Unigraphics file containing the 3D model and all the 2D CAD information - essentially the dimensions and annotations - that is indispensable for production.
To date, several solutions have been developed and implemented and already enable the recognition of the different faces of a mold plate, while addressing precision issues without requiring specifications or a complete set of CAD drawings . For its customers running Unigraphics software, the ability to work directly in the 3D model enables considerable time-savings and delivers the efficiencies of 3D. "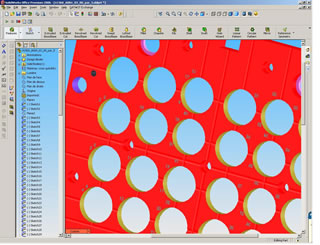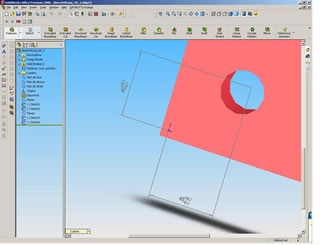 Contact Hervé Leroy – Quality Manager, Kantemir
Tél. +33 2.97.56.65.21 – Fax +33 2.97.56.65.18 http//:www.kantemir.com
Concurrently, Unigraphics has just implemented new product definition standards adopted by ASME (American Society of Mechanical Engineers) in its NX4 solutions. This standard legitimates the addition of information from 2D drawings to 3D models as a vehicle for design and production data.
In a document entitled "Documenting designs in 3D", Unigraphics explains why it is attaching so much importance to supporting the development of this new standard and why it will be such an advantage to eliminate the use of multiple files for product representation.
Francis Cadin, CEO of Datakit explains: "we have the advantage of enormous experience of 2D because we started at a time when products were all drawn in 2D-CAD. Since then, with the explosion of 3D, we have become just as comfortable with 3D and 2D data and all the concepts of dimensions, tolerances, and annotations that are indispensable in the workshop. This expertise gives us a head start when it comes to offering global solutions for reading heterogeneous data, notably when, as in the case of NX4, they are contained in a single digital representation. The Unigraphics 3D interface with IGES, downloadable from the Web site is completely compatible with NX4 and enables annotations, texts and dimensions to be read in the 3D model.