LOTAR - DARMSTADT - GERMANY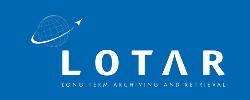 From to
Datakit has attended the LOTAR workshop held on 7-9th of December 2010 in Darmstadt, Germany.
Main subjects on PMI were structured links to geometry (multi-feature case), new semantic definitions coming with STEP AP242, sections views, PMI in assembly. AP242 is also to encompass other domains which are crucial for Long Term Archiving of Product Data.
The domain of visualization data was also part of the concerns and discussions in this workshop.

Datakit is fully involved in this process by its contributions : sharing expertise, following the standards, prototyping implementation.
In particular by working on pilot projects to validate the conversion of information using STEP and work on the coming schema AP242 about its case coverage on PMI.
>>>See all shows and exhibitions