Created in 1994 by Francis Cadin, former GOSET's consultant and STEP expert from ISO, Datakit is the leader in the CAD data exchange market. Based in Lyon (France), Datakit has offices in Marseille and Carcassonne too.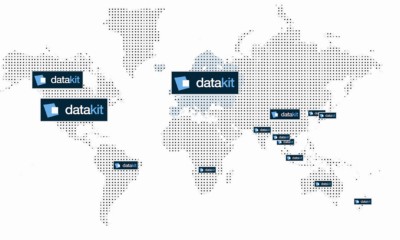 Datakit in the world
Datakit in numbers :
25 employees, 20 people in the resarch and development department
more than 100 software vendors partners
80% of sales revenue abroad
The best advantage of Datakit is the consideration of the overall architecture of the model, and not only of its geometrical definition.